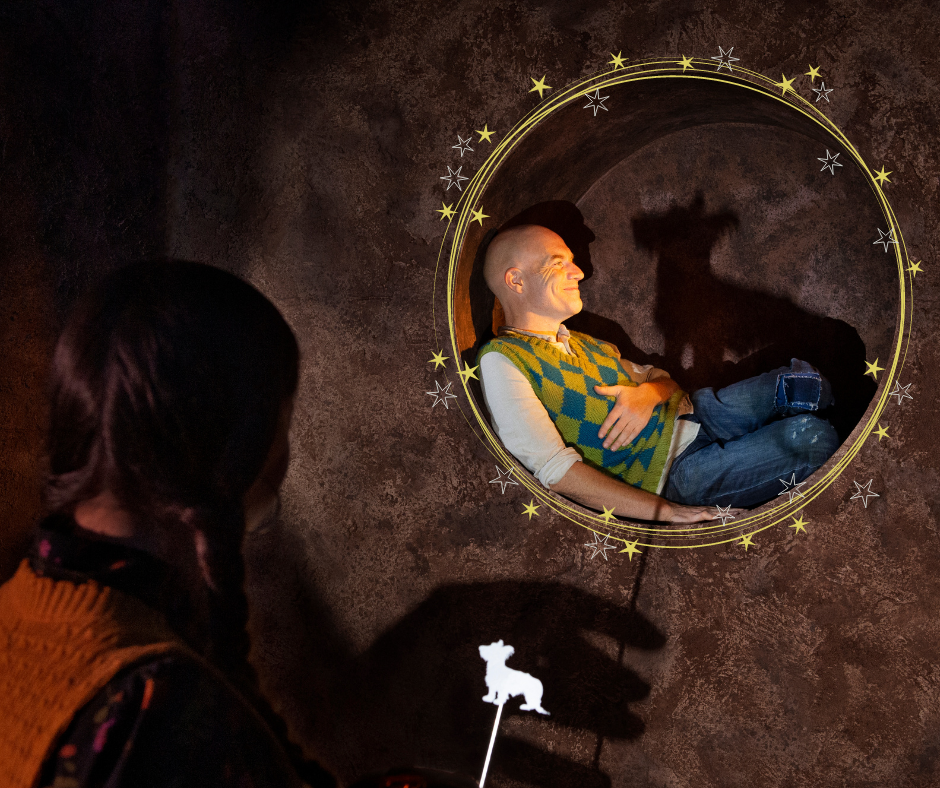 What a year! Despite the challenges we are passing through globally, Slingsby has had a huge 2021, a year where we have chased down new opportunities and found creative ways to continue to bring joy and wonder to audiences at home in Adelaide and further afield.
Adelaide Festival 2021 saw the sold-out premiere of The Boy Who Talked to Dogs, our Ruby Award-winning collaboration with State Theatre Company South Australia and Draíocht, Ireland. In May we onboarded Slingsby's Flying Squad which has seen the Hall of Possibility busy with theatre-making and laughter each and every week. The squad premiered the intimate and moving, The Memoryologist in public spaces across Adelaide, we toured Emil and the Detectives to Hobart, Brisbane, and Canberra and through our Slingsby by Request platform we have connected with school audiences across South Australia, Victoria, Texas, New York, Arizona, Florida, and India.
2022 will be the company's 15th Birthday and we are delighted that this milestone will be celebrated with our biggest year of artist employment and Australian touring. In February we will premiere the Flying Squad's This Tree is a Story (about everything, including you, as told by me) with the show touring (in our brand new Slingsby Van!) to communities across metropolitan and regional South Australia. We'll also be embarking on national tours of The Boy Who Talked to Dogs and Emil and the Detectives, undertaking further creative development of KWETU and commencing an international collaboration with Art Space for Kids in Shanghai.
So, time for a little lie down.
We wish you all a very merry curtain call to close 2021.
We look forward to being with you in 2022.