Spend time in our home. The Hall of Possibility is available throughout the year for rehearsals, developments, classes, workshops, conferences and corporate hires.
The hall is currently available for hire weeknights, all day/evenings from Friday to Sunday.
Venue information
FLOOR SPACE – 11m x 15m
PIANO – Yamaha U3 professional upright.
HEATING & COOLING – Reverse cycle split systems & fans.
RESTROOMS – Shared with Cafe and Op Shop staff and customers.
ACCESS – The HOP is generally access friendly with a removable ramp at one side double door and an access restroom.
WiFi – Available by arrangement.
DINING – Kitchen with dishwasher, coffee machine, kettle, microwave, fridge.
LOCAL SHOPS – Cafe at the front of the building, and a bakery and sushi shop within 5-mins walk.
STREET PARKING – Also two off-street parking places can be available out of business hours.
Photos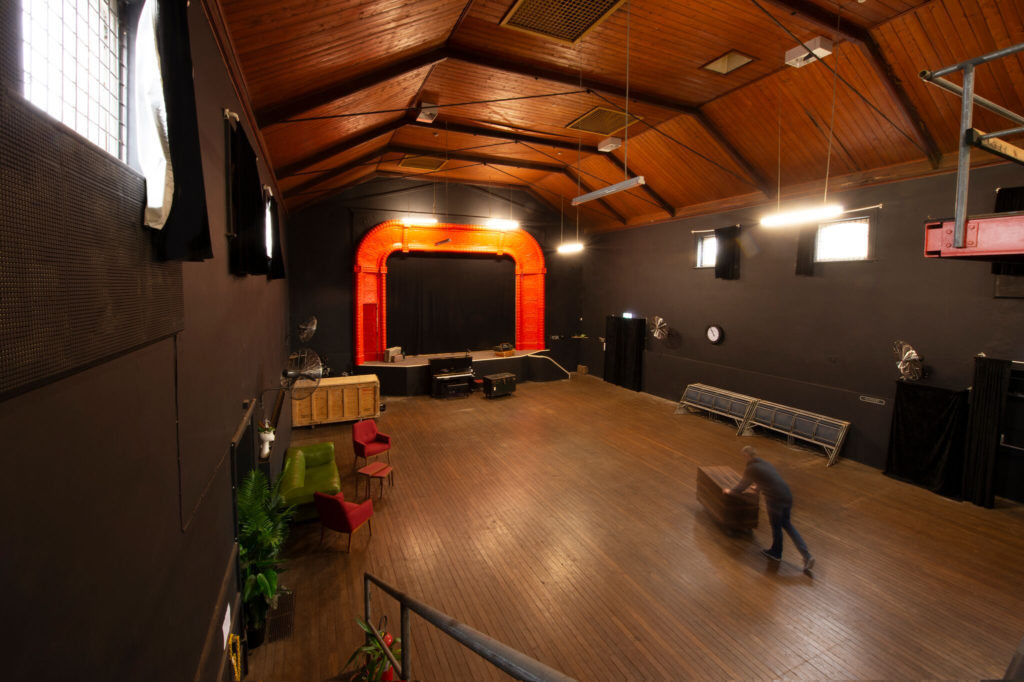 Rates and Contact
For rates, please call +61 8 8231 3007 or email us