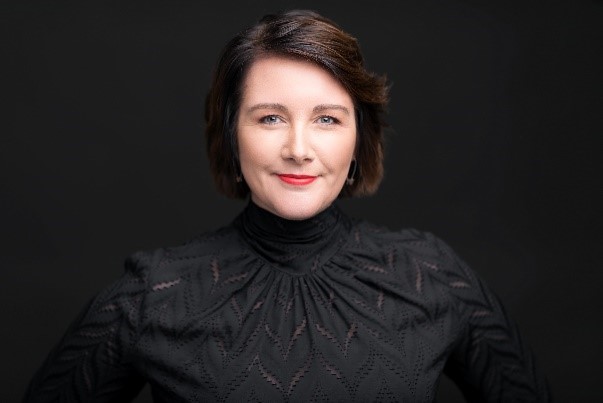 Slingsby is delighted to announce the appointment of Rebecca Pearce in the new role of Executive Director. A highly respected creative and cultural leader, Rebecca brings with her more than 15 years' experience in leadership roles with major Arts organisations across Australia and internationally.
Most recently, Rebecca held the position of Chief Executive Officer at Adelaide UNESCO City of Music office. Prior to this, Rebecca held senior positions including Associate Director of Programming at Adelaide Festival Centre, Program Director of Brisbane Festival, Program Manager of Singapore International Festival and Programming Executive of Adelaide Festival.
Slingsby's Chair of the Board, Penny Griggs, says:
"It's a pleasure to welcome Rebecca to the small but mighty Slingsby team. A busy year is planned for the team with interstate touring recommencing and the new Slingsby's Flying Squad is scheduled to appear at schools and venues around the state."
Slingsby's Artistic Director & CEO, Andy Packer says:
"I was fortunate to work alongside Beck on the 2002 Adelaide Fringe and I am incredibly excited that after years of independently gathering international producing and touring experience, we will once again collaborate as we write the next chapter of Slingsby's story. 2022 will see the company deepen our connection with South Australian communities as we expand our national presence and forge innovative international strategies and partnerships. At the heart of all of this, is the vision and craft of the incredible artists we are fortunate to collaborate with."
2022 will be Slingsby's largest year of national touring to date.
Within South Australia, Slingsby's Flying Squad will travel to schools in metropolitan and regional areas with the world premiere of This Tree Is A Story (about everything, including you, as told by me). The in-school performances will be accompanied by a suite of workshops for students from Year 4 to Year 12. In late 2022 the Flying Squad will also begin touring an intimate new performance work, The Memoryologist. This project has recently been active in several public venues around Adelaide thanks to a Cultural Partnership with City of Adelaide.
Nationally, Slingsby will tour its 2021 Adelaide Festival hit The Boy Who Talked To Dogs, created in partnership with State Theatre Company South Australia and Draiocht. The Boy Who Talked To Dogs will travel across Australia for 6 weeks, stopping in Victoria, New South Wales, Queensland and Northern Territory. Emil and The Detectives will also be touring for 3 weeks across the Eastern States.
Rebecca Pearce says:
"I am thrilled to be joining the Slingsby team, and to be once again working with the talented Andy Packer. I look forward to the next chapter of this brilliant company and the exciting plans for 2022 and beyond".
Rebecca Pearce will commence the role of Executive Director in late November 2021.