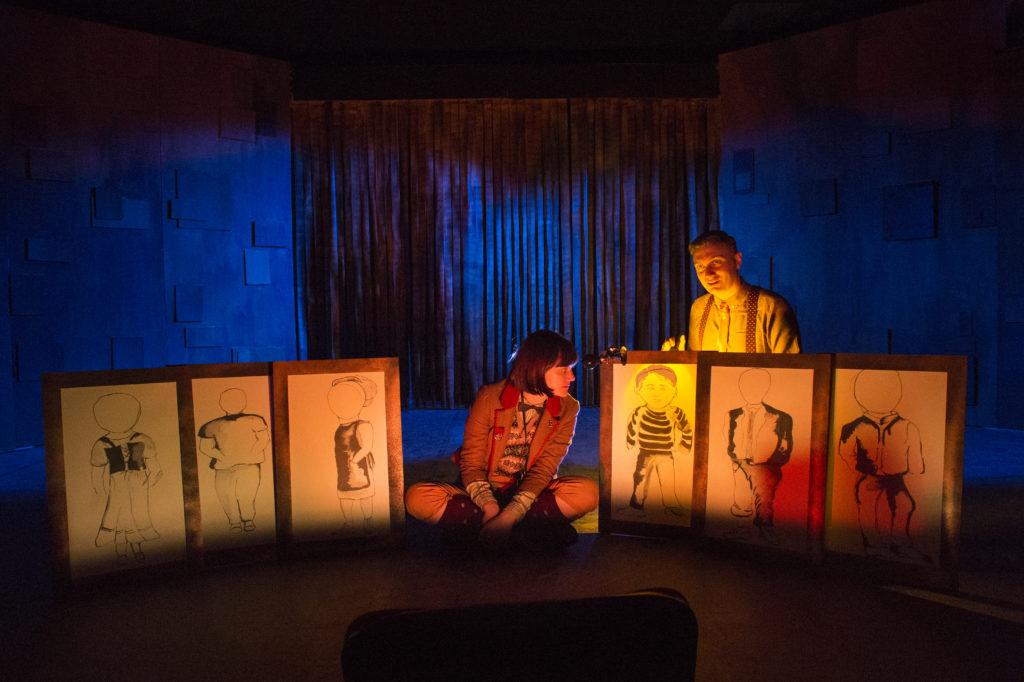 MEDIA RELEASE
This May, Adelaide's Slingsby Theatre Company is boasting its biggest and most successful month of activity in over eleven years of operation, despite the impact of the 'Black Friday' Arts Funding cuts of 2016.
With the overlap of 3 tours of 2 different shows across 5 countries, a development of an international collaboration in Dublin, and the preparation for a return season of Ruby Award-winning production Man Covets Bird, it's no wonder Slingsby is one of Australia's most internationally renowned theatre companies.
Founded in 2007, Slingsby creates theatre for a 'village audience' of young people and adults aged eight and up.
While The Young King completes the company's fourth North American tour, preparations are in full swing for the show's first Australian National Tour across 17 cities in 6 states from May 27. Mid-May, Emil and The Detectives will begin its UK/Ireland tour including Slingsby's return to the Edinburgh International Children's Festival. Slingsby will also continue development of a new international collaboration planned to premiere in 2020 in partnership with Draíocht in Ireland, while also preparing for the remount of Man Covets Bird, which premiered in Adelaide Festival 2010, as its inaugural production in Slingsby's new home, The Hall of Possibility.
These achievements and activity are hugely significant in light of the company's survival through the changes to the Australia Council funding in 2016 by then-Federal Minister For The Arts, George Brandis. Thanks to the support of a handful of generous philanthropic donations, increased investment from the South Australian Government and massive determination by the company, Slingsby has not only survived, but is thriving. This month alone Slingsby will be employing 25 South Australian artists, and giving in-kind support to 14 Artists in Residence at its Hall of Possibility space in Parkside, helping to create viable working arts practices for the South Australian community.
Once again Slingsby, alongside hundreds of other Australian arts companies, are applying for Four Year Funding from the Australia Council, whilst the South Australian Government is in the midst of developing a new Arts Plan.
Andy Packer, Artistic Director of Slingsby, says of the company's achievements: "despite ongoing funding uncertainty we have found an audience here in Adelaide, across Australia and internationally. Our theatre productions celebrate the human capacity for triumph and resilience. It is due to the investment and trust of our community of supporters and the skill and heart of our artists that the company's fate has mirrored that of our central characters."