We are thrilled to announce the appointment of two new Slingsby team members.
In the new role of Associate Artist, Georgia Stanley will travel around Australia with our production The Young King this year, supporting local artists who collaborate with us on the immersive elements of the show and providing tour management for our touring artists. Georgia will also work with us to develop our Education and Hall of Possibility Artist in Residence Programs.
In the new role of Production Manager, Van Locker will provide advance technical and production planning for our international touring productions as well as contributing to new work in development and supporting the Hall of Possibility. This primarily Adelaide based role will support the ongoing work of our incredible touring production teams.
The establishment of these roles marks an exciting new stage in Slingsby's growth. We can't wait for Georgia and Van to contribute their skill and passion to the Journey ahead as we tour to thirty-five venues across eight countries in 2019.
Welcome aboard!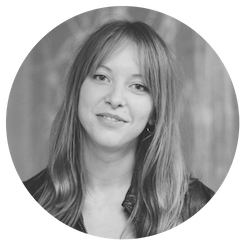 Georgia Stanley
Associate Artist
Georgia is an emerging South Australian actor and producer. Since graduation from Adelaide College of the Arts she has worked as the Marketing Coordinator for both the Adelaide Festival and the Art Gallery of South Australia. In 2018 she had her first professional stage appearance in State Theatre Company's Umbrella production, Welcome The Bright World by Stephen Sewell; on which she also worked as the Associate Producer. Georgia has travelled extensively with Gravity and Other Myths, providing 'outside eye' performance maintenance support to the artists and Director Darcy Grant. Her experience to date has shown her dedication to combining her production and logistical strengths with her artistic drive. She has a strong passion and commitment to making the arts available to all, and can't wait to begin her journey with Slingsby.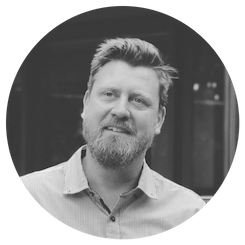 Van Locker
Production Manager
Van has worked full time in the performing arts since graduating Toi Whakaari: New Zealand Drama School in 1999. Working primarily as a Production Manager in small to medium companies in New Zealand and Australia, including Back to Back Theatre and Dance House, his primary focus has been the development and touring of works throughout Australasia, Europe, and North America